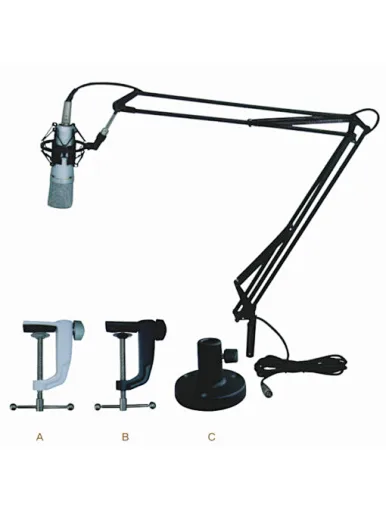 Microphone Stands
A microphone stand is a free-standing mount for a microphone. It allows the microphone to be positioned in the studio, on stage or on location without requiring a person to hold it. The most basic microphone stand is a straight stand.
We offer OEM &ODM service.
———————————————
Specifications:

Height can be adjusted;
Can be fixed or locked on a table;
Ø6mm×5m audio output balanced cable and shielded cable XLR connector the photo is for reference only;USB cable is also available.