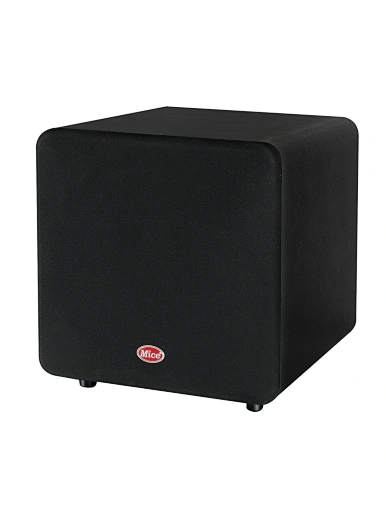 Active Subwoofer
This all-new subwoofer stands out with its 12-inch woofer, delivering powerful and fast bass. The cone of this subwoofer is made of specially tuned paper material, which is not only hard, but also has perfect damping elasticity. In addition, the special magnetic circuit system of this subwoofer and the four-layer thickened long-stroke voice coil ensure a deep and full low-frequency response.
Overall, this heavy-duty "subwoofer" has the perfect combination of woofer and cabinet to fully ensure top-notch low-frequency resonance and low-distortion performance.
As the core component of this subwoofer, the 350W Class D amplifier has excellent linear response. This subwoofer acts as a subwoofer extension in your AV system. It reproduces powerful and well-balanced low frequencies and integrates perfectly with speakers. In addition, the subwoofer's built-in integrated limiter provides perfect overload protection.
Specifications:
Model No.: SUB-12
Woofer: 1*12"long stroke
Cabinet Type: Bass Reflex
Max.SPL:118dB
Recommended Placement: Floor, near wall or corner
Frequency response: 36-120Hz
Input impedance: 25kΩ
Continueous output power: 350W
Dimensions (W x D x H): 350 x 393x 390mm
Weight: 22KG