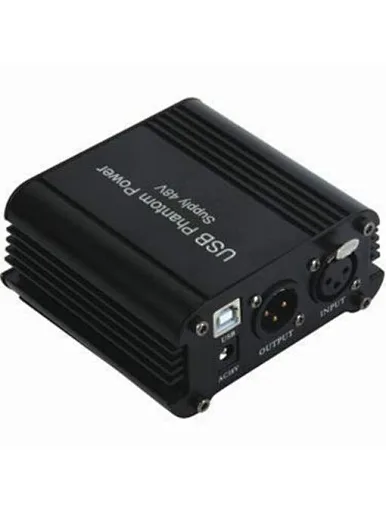 Phantom Power Supply
MP-USB 48VDC phantom power supply is designed for condenser Mics,and in the mean time,it can be used as USB phantompower supply With a USB output port,USB-1can beused by directly connected with computer.
We offer OEM &ODM service.
———————————————
Universal phantompower supply for any condenser microphone;
+48V phantom power supply;
Ultralow-noise audio performance;
A/C adapter included;
TWO XLR input and output;
Pure, clean power for your phantom powered mic.